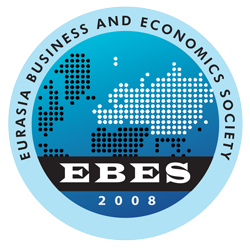 The 31st Congress of the Eurasia Business and Economic Society was held in Warsaw on 15-17 April in collaboration with the Department of Economics of the University of Warsaw.
Due to the Covid-19 pandemic, the articles were presented online with the participation of more than 60 academics in areas such as finance, business administration and education. The program of the Conference can be seen here.
In this context, an article was presented entitled "Developing Student Work Experience Programs within the EHEA Framework: the Role of Social Partners" which examined the role of social partners in university internships, highlighting their role and possible strategies for strengthening their cooperation and increasing the employability of participating students. The authors of the article, D. Skiadas, S. Boutsioukis and V. Koniaris are members of the research team of the program and the article is part of the deliverables of the program "Internship Programs for Higher Education" which is funded by ELIDEK.